If you are a mining engineer or even a mining engineer enthusiast then you will be very happy to know that there are several different opportunities for you out there. This is one of the most requested professions especially in countries such as the USA and Canada.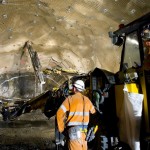 These two countries are the headquarters of dozens of mining companies that can help you be a great professional all over the world.
Although this is a high paying profession it is also a very expensive course and in case you do not have any money to pay it beforehand then you should certainly getting a scholarship. Most engineering courses tend to be very expensive and this one would be no different.
Thankfully, following the USA and Canada's needs for well qualified professionals, several education institutions provide scholarships that can help students like you not have to deal with debts after the course is finished. Let's take a look at a few very good scholarship opportunities available!
The University of Utah.
The University of Utah offers several different scholarship options for students who are interested in the mining engineering related careers. There are several scholarship options that are perfect for both graduate and undergraduate students of the field. There are 7 different options today and one is bound to be good for you. Most of the scholarships can be given on an annual basis, which means most students will be able to receive $2000, $3000, $4000, $5000 dollars or more worth in scholarships. Each scholarship has different requirements and deadlines, for more information check the official website.
University of Kentucky of Engineering
Another great university for future mining professionals to get scholarships. This time the University of Kentucky that has an area dedicated for the engineering courses, provides students and students to be the opportunity to get a nice scholarship. This website offers over 50 different types of scholarships and students are more than welcome to apply to more than one at the same time. Of course each scholarship has special criteria and requirements, however as soon as students access the site they will be able to check whether or not the scholarship will be the right one for them. Make sure you access and check all of the options.
Virginia tech Scholarships
Another great institution that offers several different types of scholarships for students who are interested in mineral engineering. If that is your case then make sure you go online and take a look at this site as well. They offer different values that are usually around $4000 dollars. The money can be used towards tuition and other school related expenses. You will have the opportunity to save some money while being a student. If you would like to read more about the wonderful opportunities offered by the Virginia Tech institution then go online right now and check their official website at the following address http://www.mining.vt.edu/scholarships/scholarships.htm. Good luck!
If you would like to check more scholarship opportunities access the following link http://www.min-eng.com/students/scholarships/7.html