The mining industry offers enormous career opportunities, not just locally but internationally as well. And with the continuous growth of this industry, the list of job opportunities here is endless, from entry-level mining to professional mine planning, there is sure an opportunity for talented and ambitious individuals. Plus, this industry pays really well. Not to mention that employees in the mines have an opportunity to travel to interesting places, which enable them to see new environment and enjoy while earning a nice payday.
However, despite all these benefits, there are some issues that are often overlooked. Sure, miners are well-compensated, but they are compromised in other ways, such as being exposed to unhealthy and dangerous environment, as well as having demanding work schedules. While there are health benefits and safety training given to them, an additional care should still be considered to keep themselves healthy at all times. If you are a miner or you know someone who works in the industry, you can use the following tips to ensure your safety and health.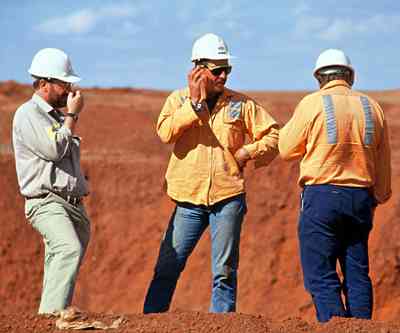 Get enough sleep
The mining industry is always on – 24/7, so miners are usually required to work more than normal hours. Schedules may vary, depending on the project or type of job opportunity that the miners choose. Typically, miners work 10-hour shifts, 5 days a week. Sometimes more, sometimes less. Because of the irregularity of work schedules, a lot of miners are having a problem when it comes to their sleep routine. As what other miners say, "Sleep is never really sleep."
But remember that even if you have an irregular shift, getting enough sleep is still important. While it may seem impossible to achieve this because of the nature of your job, this can still be achieved. To get better sleep, consider the factors that can possibly affect your ability to sleep, such as the environment, the temperature, and substances that you take, such as alcohol and medications. If you really can't get good quality sleep all the time, it's best to consult your physician.
Eat healthily
In mining industry, sleep routines are not just a problem, but eating patterns as well. Since miners work for extended hours, they sometimes forget to eat at the right time. Worse, they usually eat the wrong food. This is the very reason why a lot of miners are experiencing gastrointestinal problems.
Remember that busy people need to eat, too! But of course, this doesn't mean that you would eat just about anything. Of course, it's important that you choose what you eat – choose healthy meals and eat them on time.  Not only will this make your working days more enjoyable, but it will definitely make your body healthier.
Exercise regularly
The work in the mines is exhausting. Not only that you'll need to work long hours, but you'll also need to remain inside the hot mines while operating mining machines. If you lack physical strength, you will collapse immediately in exhaustion. So, it's very important to stay fit when working in the mines.
No matter how busy you are, you should find time to exercise. Sure, gyms are inaccessible, but there's no reason for you to not exercise. Even if you don't have gym equipment at your place, like a sole fitness treadmill machine or barbell bench press, you can still stay fit by doing other alternatives, such as running and stretching. Exercise provides a lot of tremendous benefits, such as improving our physical stamina, losing excess weight, improving our health, reducing stress, and boosting our mood.